As GBT's Chief People Officer, Patti Huska holds a key role in advancing equality at GBT. Here she shares what #EachForEqual means to her, why equality is not just a women's issue, and the leader who inspires her.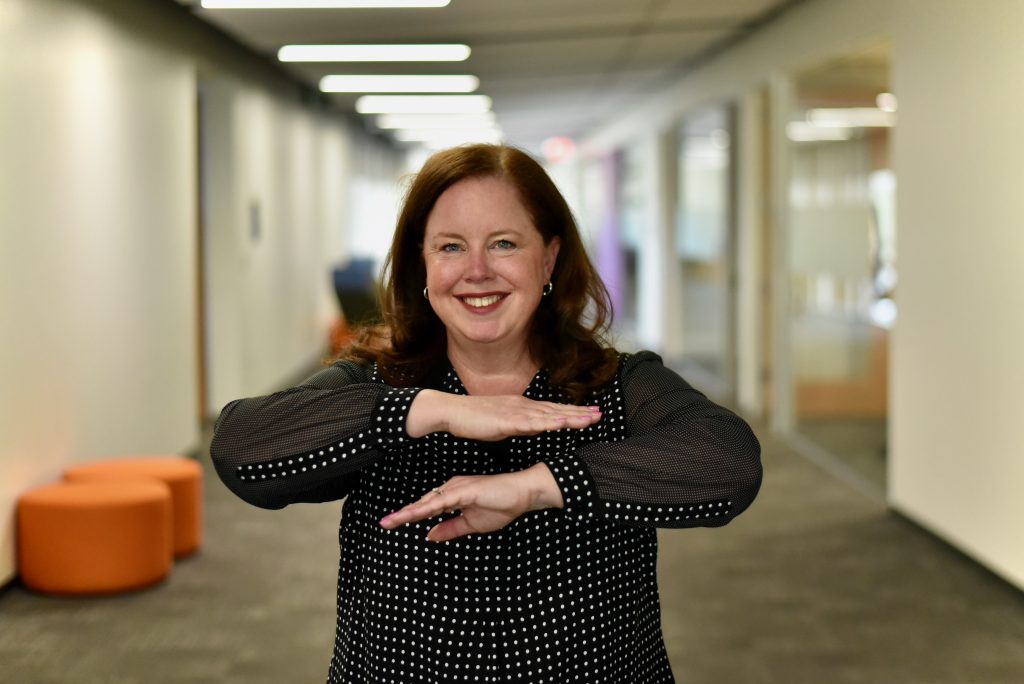 What does #EachforEqual/collective individualism mean to you?
For me, #EachforEqual goes hand in hand with accountability. It is a true commitment to doing your part to advance the cause, even when you don't necessarily need to – it's simply the right thing to do. It means avoiding complacency, especially when it might be easier. I believe that everyone should feel free to express his or her support for gender equity in whatever way resonates with them as long as they are doing something to move the needle forward.
Equality in the workplace is not a women's issue, it's a business issue. What steps are you taking in your role to contribute?
I am honored to be the Chief People Officer of the largest managed travel company in the world. I feel it's a core accountability in my role as a Human Resources leader to take action. Focusing on gender equity is a key component of our talent strategy, particularly around developing talent pipelines – it's the right thing to do and it makes good business sense. In addition, I feel it's important to pay it forward and advance gender equity for all. It was with this commitment in mind that I joined the board of WINiT by GBTA. As an organization focused solely on driving positive change for the career mobility of women in the travel industry, WINiT is uniquely positioned to have a broad impact. By joining the board, I am excited to advance an organization that can help others, not only within GBT but across the industry.
Who is one leader who inspires you in setting the tone for #EachForEqual?
An often overlooked element in the pursuit of gender equality is the importance of male allies. This is not say that women are incapable of achieving greatness on their own, but rather that with the support and encouragement of male champions, we will get there faster and, hopefully, feeling like a team.
I am fortunate to work for an organization that has so many leaders who are passionate about #EachforEqual but I must give special recognition to someone who has demonstrated time and again his commitment both in words and actions, David Reimer, GBT's EVP of Global and Multinational Commercial Clients. At the WINiT Awards Gala last November, he won the award for Best Male Mentor or Coach, honoring someone who makes a determined effort to elevate women in travel-related industries. Doubling female representation at the VP level, increasing succession planning at the director level, and championing investment in his people through coaching, mentoring, and development roadmaps, David has set the tone for #EachforEqual and inspires those around him to do the same.